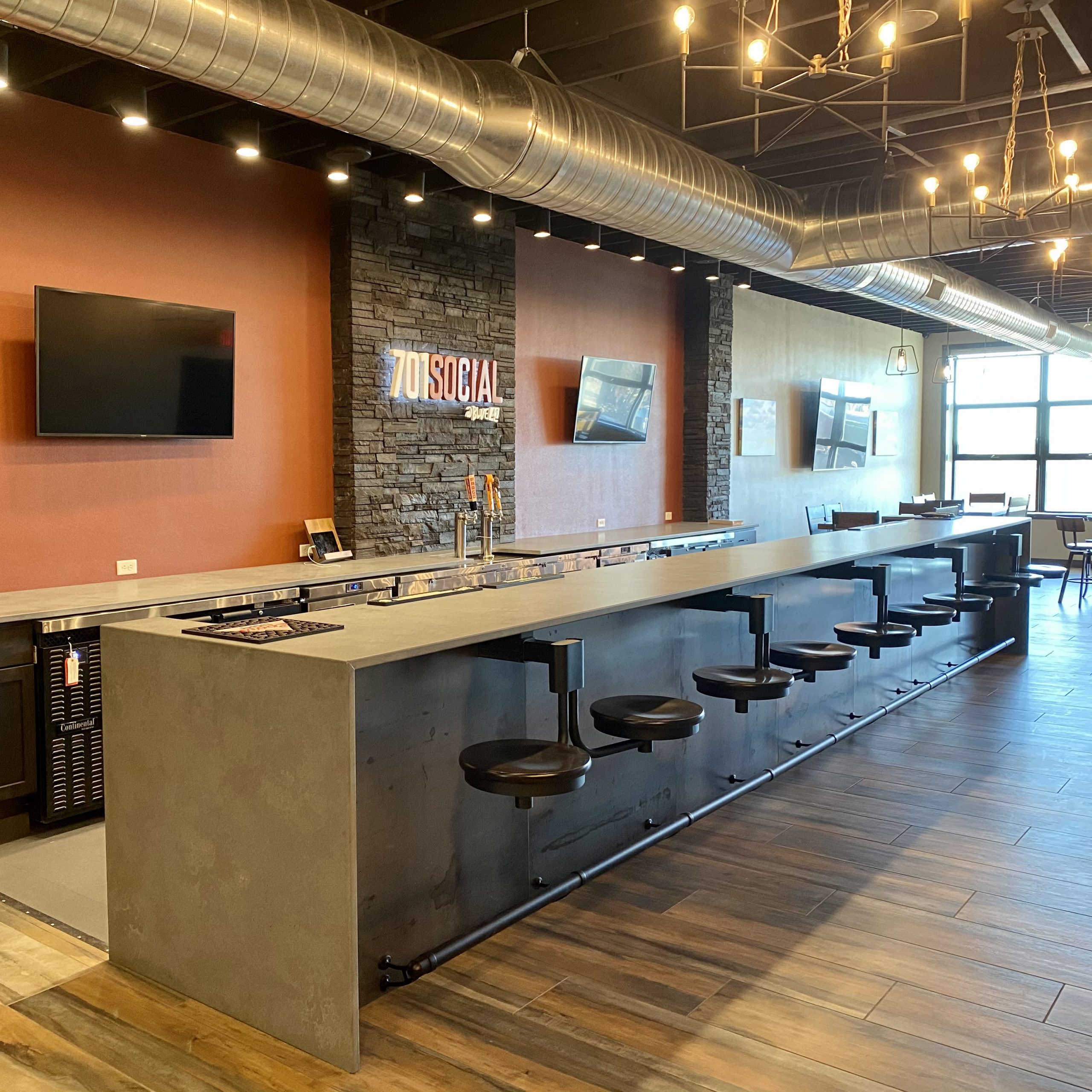 701SOCIAL is a private space located above Blue 42 Sports Grille & Bar that can be reserved for any special event you have in mind!
With a 75-person capacity, we can host any type of party, from business gatherings to social outings. Our staff will help you build your event to whatever specifications are needed to provide you with the same top-of-the-line experience you have come to expect from Blue 42.
Fill out the form to start planning your 701SOCIAL event!
Host your event at 701SOCIAL!